Brooklyn Nine-Nine Quiz: Doug Judy - What's His Next Line?
What did the Pontiac Bandit say next?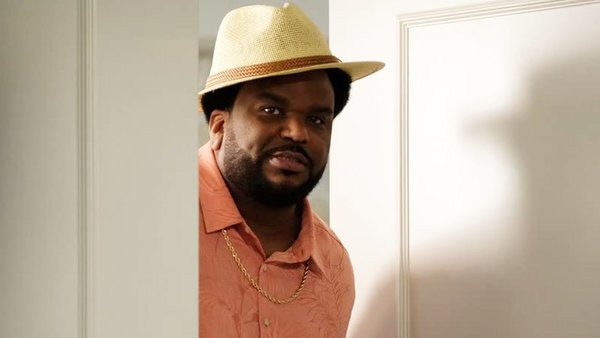 Most of the Brooklyn Nine-Nine jokes are based on the stupidity and incompetence of the precinct staff. Jake, Boyle, Gina, and the other Brooklyn detectives are constantly making mistakes. Chasing the wrong suspects, losing evidence, all while Captain Holt is trying to teach them how to be better detectives.
Despite all the characters being very different from one another, they all get along splendidly. Some even get on a little too well with the criminals they come across. Yes, we are of course talking the friendship between Detective Jake Peralta and con-artist Doug Judy.
Also known as former criminal Pontiac Bandit, Doug Judy was first introduced in the very first season, and returned for a single episode every season. Previously Jake Peralta's worst enemy, Doug Judy is shown to be immature and his laid back attitude towards situations often landed himself in some serious trouble. Let's be honest, some of the most iconic scenes and episodes involved Jake and Doug.
The Pontiac Bandit delivered many hilarious lines throughout the series, but just how many of his jokes and absurd one-liners do you remember? Let's find out!
1. "Damn, It Feels Good To Be On The Same Team For Once."