Brooklyn Nine-Nine Quiz: During Which Episode Did Jake Peralta Say It?
Noice and smort...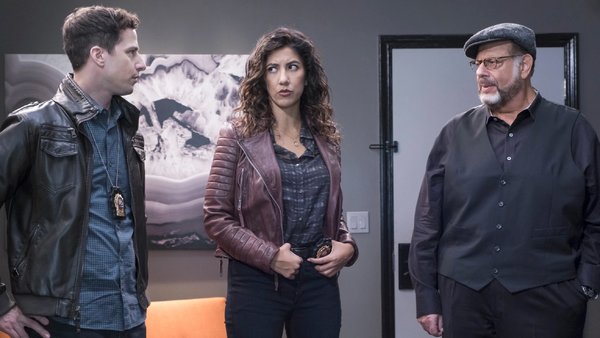 Brooklyn Nine-Nine combines killer gags with quality characters.
The plot centres around the fictional 99th Precinct, and from the moment the new Captain Raymond Holt takes over, it's all fun and games. He decides to make the precinct the best in the city, for which he introduces a new dress code and subordination rules. He makes it his mission to supervise detective Jake Peralta, who, although is the best detective in the area, has not yet matured, loves pranks, presents himself as a super cop, and doesn't really take anything seriously.
Jake is a clown and a bad boy with a heart of gold, gouging, slob, stingy, yet not stupid. An ardent fan of Die Hard, Nicolas Cage, Teenage Mutant Ninja Turtles, pizza, and hoodies, Jake believes that the most essential thing in work is a pleasant atmosphere. That is, the police station is racing on chairs with wheels.
He is a funny guy with plenty of funny and sarcastic one-liners that entertain fans today. But the question we have for the fans today is how well you remember those lines. Can you guess during which episode he delivered those quotes? Let's find out!
1. "This Job Is Eating Me Alive. I Can't Breathe Anymore."