Brooklyn Nine-Nine Quiz: During Which Episode Did Raymond Holt Say It?
Only Santiago will score 100% on this quiz.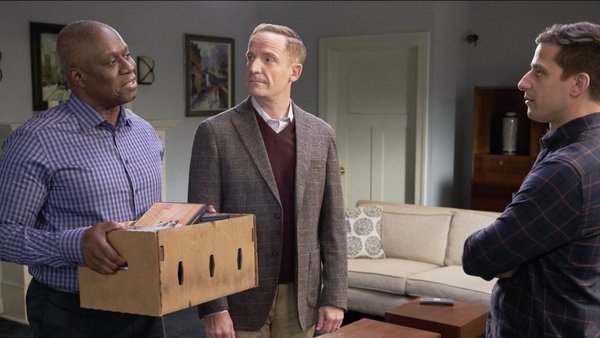 Since premiering on Fox in 2013, Brooklyn Nine-Nine has become a highly successful police sitcom. Packed with exceptional writing and a talented cast it is one of the funniest shows on television. The show won two Golden Globes in 2014 for Best TV Comedy Series and Best Performance by an Actor in a Comedy Series for Samberg's performance as Detective Jake Peralta.
In stark contrast to Jake is the most responsible Captain Raymond Holt portrayed by André Brouwer, who finally gets his dream job of managing the precinct. He often doesn't understand jokes and sarcasm, loves classical music, adheres to rules and all sorts of charters, and is always strict and personable.
There are many exciting aspects to the character - between his almost robotic enjoyment of things and the crisp efficiency with which he manages Nine-Nine, you'd think Holt doesn't feel joy yet, he is one of the show's funniest characters with his witty one-liners and hilarious jokes. But the question is how well do you remember his lines? Can you guess during which episode Hold delivered the following fifteen quotes? Let's see.
1. "Nothing's Okay. Wuntch, Circling Me Like A Shark Frenzied By Chum."