Brooklyn Nine-Nine Quiz: During Which Episode Did Rosa Diaz Say It?
How well do you remember Rosa's lines?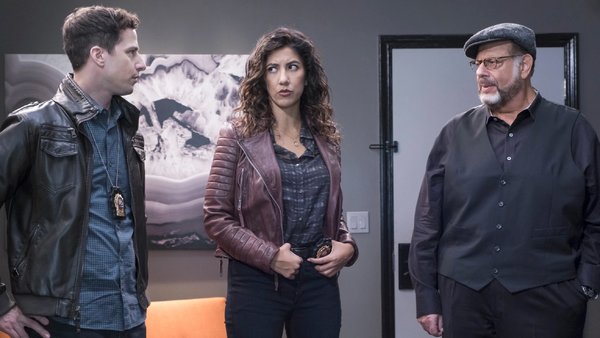 As a very secretive, smart, and scary woman, Stephanie Beatriz's Rosa Diaz is one of the best and most funny characters on Brooklyn Nine-Nine. She is hilarious and a very loyal cop. Her character is known for her coolness, violent temper, and severity. She does not love to smile and any manifestation of obvious emotions, loves motorcycles, has a huge collection of knives and firearms, and prefers men with an unbalanced disposition.
Although she is a badass female detective, above all else, she always supports the ones she loves the most. Rosa Diaz is the toughest of all the other cops in the precinct. Always in black, with a gloomy grin, she is a horror for all criminals and sometimes for her colleagues. True, it suddenly turns out that she loves Nora Ephron's romantic films, and scented candles, and was in a ballet school.
Although no one knows anything about her personal life, we always heard her unemotional and at the same time funny quotes. So we are here to test your knowledge. How well do you recall her quotes? Can you guess during which episode Rosa delivered these funny and witty one-liners?
1. "I Want To Say A Few Words. When Jason Died Seven Days Ago, I Didn't Give A Rat's Ass."