Brooklyn Nine-Nine Quiz: Fill In The Gaps Jake & Amy Sex Tapes
Impossible Brooklyn 99 quiz - Can you fill in the gaps of Jake and Amy? Title of your sex tape!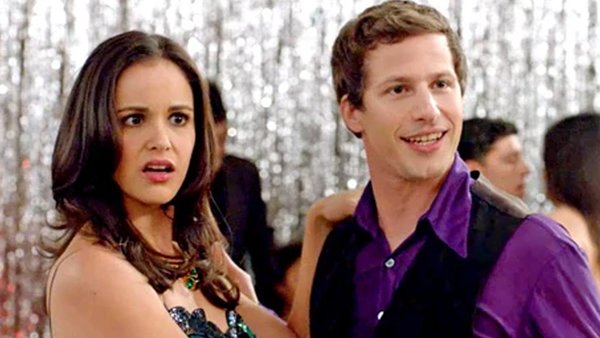 As Brooklyn Nine-Nine gets set to wrap up later this year with an eighth and final season, what better time to reflect back on what has been a brilliant seven-season run so far.

Even since its inception it's often felt like B99 was facing an uphill struggle when compared to some of the other powerhouse sitcoms out there, yet the 99th Precinct was the perfect 'little engine that could' in how it kept on overcoming trials and tribulations – such as its initial cancellation after five seasons.
Two key cogs of the Brooklyn Nine-Nine machine, of course, have been Jake Peralta and Amy Santiago. The proverbial chalk and cheese, these two vastly different personalities have gone on to make a great couple. And as part of their relationship over the years, Peralta has often been quick to quip "title of your sex tape" at any and every opportunity when Santiago has opened her mouth.
Hopefully you remember such quips well, for this quiz is all about the supposed sex tapes of Amy's – as we ask you to fill in the gaps of those faux sex tapes titles!
1. Kind, Sober And Fully ______