Brooklyn Nine-Nine Quiz: Finish These Rosa Diaz Quotes
How well do you know the scariest detective in the precinct?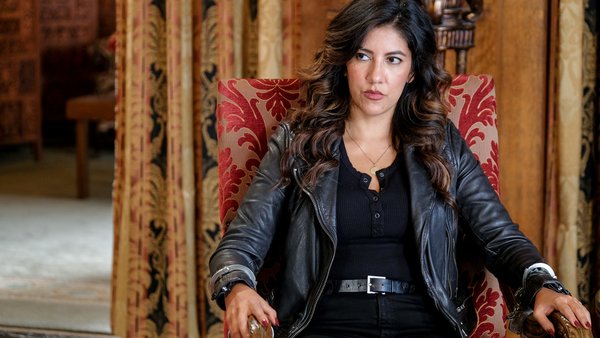 The hugely popular NYPD set sitcom Brooklyn Nine-Nine started in 2013 and recently finished its final season. It included references to recent events surrounding the state of America's police department, and with this came a large focus on Rosa Diaz and her strong opinions about the state of the world.
Diaz was always a very opinionated, strong willed and frankly threatening member of the squad, with every other member showing both fear and respect towards her. Played by Stephanie Beatriz, Rosa Diaz's relationship with Jake Peralta was at times wild and exciting, but also heartwarming and meaningful.
With Brooklyn Nine-Nine now finished for good, fans are re-watching the show and becoming more and more familiar with the characters and even discovering new details missed first time round.
Jake Peralta and his leading man persona, Charles Boyle and pet dog personality, and Captain Holt with his hilarious line delivery and subversive comedy. But just how well do you remember Rosa Diaz? Can you finish all her quotes?
Only a true fan will get 100%. Are you up for the challenge?
1. I'm Going To Find You, And I'm Going To Break Those Little ____."