Brooklyn Nine Nine Quiz: Match The Image With The Jake Peralta Based Episode
How well do you remember the scenes with Detective Right-All-The-Time?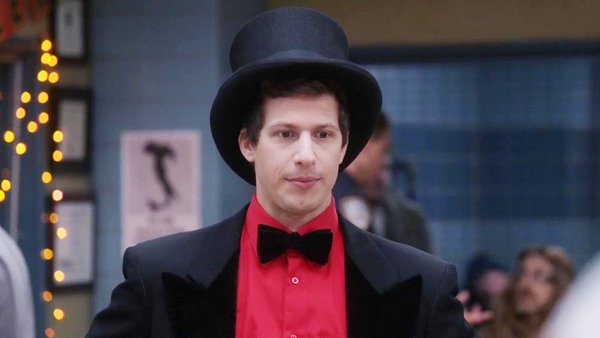 And here comes our favourite TV show, Brooklyn Nine Nine, with its funniest protagonist, Detective Right-All-The-Time, Jake Peralta.
This American police procedural comedy series definitely wouldn't be the same without this cocky, a bit immature but always hilarious guy. Despite these characteristics, this handsome young man never fails to show his sweet and charming side, always spicing it up with jokes. Just recall the most romantic moments with Amy, the proposal, the marriage and the pregnancy. Who would have thought these two could make it to the end?
Jake is also super intelligent, with the best arrest record among his colleagues, and more quick-witted than all the criminals on the show.
Now, it's time to check how well you remember the best moments of the funniest and the smartest dude on the show, who has totally made the 147 episodes and 8 seasons unforgettable for the fans. Focus, though. Matching the scenes to the episodes isn't as easy as it seems. Try not to get tricked and best of luck!
Answers at the end!
1. Which Episode Is This?