Brooklyn Nine-Nine Quiz: Who Said It - Captain Raymond Holt Or Gina Linetti
How well do you know Captain Raymond Holt and Gina Linetti?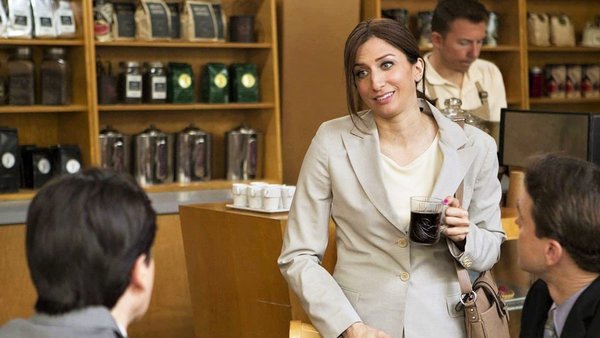 When Captain Raymond Holt first comes to work at the 99th precinct, Gina is just the office administrator. It doesn't take long for Captain Holt to realise just how good Gina is, despite her seemingly attempts to do as little work as possible.
Over the seasons Gina and Captain Holt become a great team, even though they couldn't have more different personalities. They (along with Hitchcock and Scully) take on an Escape Room together and work together to campaign for Holt to become Commissioner. Gina even heads with Holt to the PR team when Wuntch aims to get one over on him.
The pair even share the same personality type according to Gina's psychology studies. Though Captain Holt struggled to believe they were both I9C3G6.
How well do you know Captain Raymond Holt and Gina Linetti? We've devised the ultimate quiz that will test how much you know about the dynamic duo.
Can you tell an amazing Gina put down from a steadfast comment from Captain Holt? We think only the biggest fans of Brooklyn Nine-Nine will be able to score 100% on this quiz. How many will you score correctly? Let's find out!
Don't forget, all the answers can be found at the end of the quiz. Good luck!
1. Every Time You Talk I Hear That Sound That Plays When Pac-Man Dies.