Brooklyn Nine-Nine Quiz: Who Said It - Jake Peralta Or Raymond Holt?
Was it the Tattler or Captain Dad?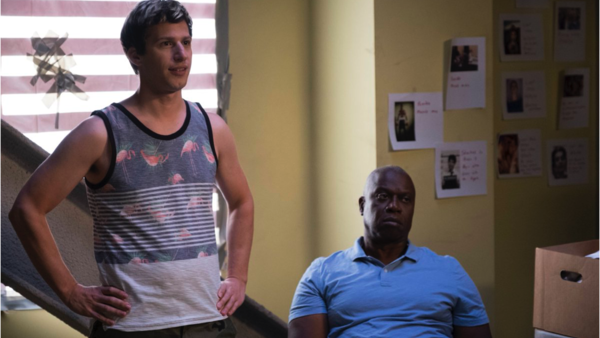 The combination of detective and comedy, two genres of the opposite poles, is few and far between. However, the masterminds behind the famous TV series Brooklyn Nine-Nine Dan Goor and Michael Schur managed to deliver the highest levels of humor, pranks, sarcasm, and, of course, crime solving.
Brooklyn Nine-Nine is what happens when a washed-up pencil pusher who is only concerned with following every rule in the guide book with a dysfunctional group of detectives. As the series moved on, hard-working, stoic Captain Holt ganged up with weird, but talented detectives and even played along with Jake Peralta's classic robot jokes, ruining his enjoyment of them.
Despite being as different as day and night, Velvet Thunder and Detective Right-All-The-Time made quite a team, gifting us with memorable dialogues, sharp catchphrases and comebacks.
Well, here is a puzzle for you to solve. Can you remember their tête-à-têtes and one-liners and identify who said what? You can answer either with your intuition as Jake would, or go with Holt's methodical way, either way you should score 100% to earn the title of a devoted fan.
Answers at the end!
1. "I've Mastered All The Moves. The Pizza Toss, The Tornado, The Scorpion, The Oopsie-Doodle."