Brooklyn Nine-Nine Quiz: Who Said It To Captain Holt?
Which Brooklyn Nine-Nine character said it to Andre Braugher's Captain Raymond Holt?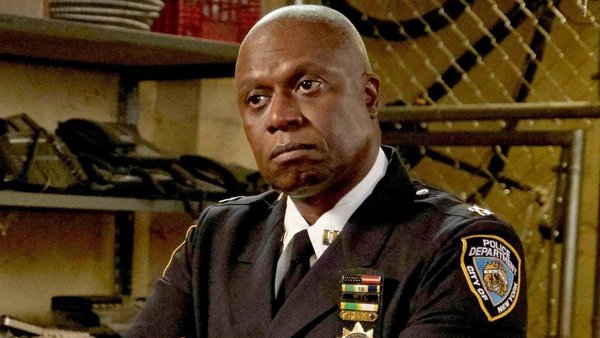 With seven impressive seasons already in the bag, fans of great sitcom TV were left a little disappointed to hear the news that the upcoming eighth season of the beloved Brooklyn Nine-Nine will sadly be the series' last.

Still, the fact that Brooklyn Nine-Nine gets to go out on its own terms – rather than any network swinging the axe on the series – means that the show should hopefully get a fitting send-off for those who have stuck with the 99th Precinct for these past seven years and counting.
It's not been an easy ride for Brooklyn Nine-Nine – particularly with its brief cancellation after five seasons – but that's almost added to the underdog charm of this series when compared to some of its heavy-hitting peers.
One of the greatest Brooklyn Nine-Nine characters, and in many ways the anchor of the show, is Andre Braugher's Captain Raymond Holt.
As the senior figure of Brooklyn Nine-Nine, so many of the show's most memorable lines have been said to Captain Holt – and here, this quiz is all about determining which character spouted each of these lines of dialogue in Holt's direction!
1. Let's See, I Think I Said Some Joke About You Being A Washed-out Pencil-pusher.