Brooklyn Nine-Nine Quiz: Who Said It To Rosa?
You'll never score 10/10 on this quiz!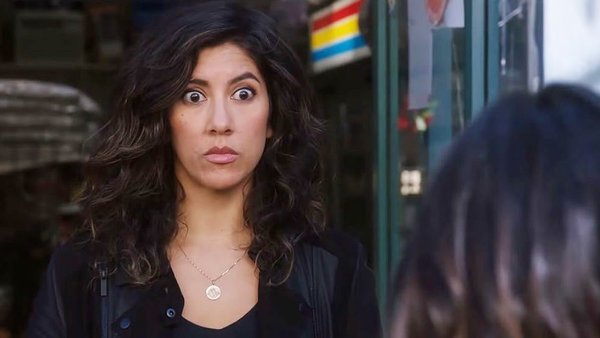 The eighth and final season of Brooklyn Nine-Nine is due to air in the coming weeks, and while a lot of fans can't wait to see the precinct gang again, others simply just don't want that final season to come.
After eight amazing years, we have followed Jake Peralta and colleagues through it all. Will we ever find another Captain Holt? Will we ever find another Gina? The chances are, probably not, but fear not, with the all seasons available on Netflix, we are able to rewatch some of their best moments over and over again.
One character which definitely stood out the most was Rosa Diaz. On the outside, Rosa is tough and mysterious individual, however she is probably one of the most loyalist members of the precinct. You may not know where she lives, but she will definitely have your back in any situation.
She may be the expert in everything badass, but are you an expert in everything Rosa? Can you remember her encounters with other characters over the years? If the answer is yes, then this quiz is for you.
Can you remember who said the following quotes to Rosa?
Answers at the end!
1. "The D.A. Is Worried About How You Present Yourself On The Stand."