Brooklyn Nine-Nine Quiz: Who Said These Romantic Quotes?
The most romantic quotes from the precinct in one quiz.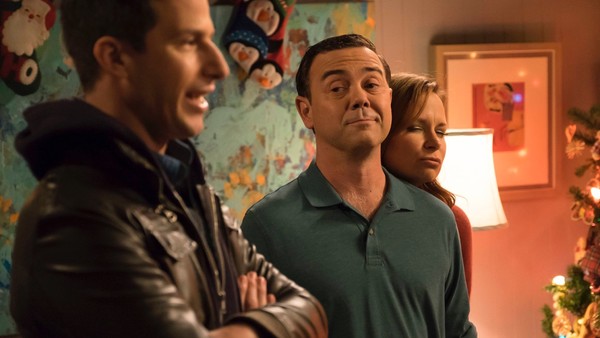 Brooklyn Nine-Nine is the most exciting crime TV shows of all the time. Most storylines are focused on the main character of the show and the Nine-nine precinct, Jake Peralta. The cop with zero responsibility, hundred percent of hatred for paperwork.
This guy mocked his colleagues and superiors, put himself in weirdly awkward situations and strived for attention and constant approval. Thus, his main driving force in life was competition and annual heists. This was until he confessed his love for detective-terrible, detective Amy Santiago.
In between all the mocking, stupid jokes and sarcastic remarks, Jake managed to find deep and meaningful words to wear Amy down. The love story of this detective couple is one of the most realistic stories of the TV show history. There are no pretentious moves or words. Just love, actually.
Well, let's see how well you remember the romantic side of the police procedural comedy TV series. Which member of the legendary 99 squad stands behind this heartwarming quotes?
Only a true fan will score 100%!
1. "I Love How Much You Pretend To Like Die Hard."