Brooklyn Nine Nine: The HARDEST Amy Santiago True Or False Quiz
How well do you really know Sergeant Amelia Santiago and her passionate dedication to perfection.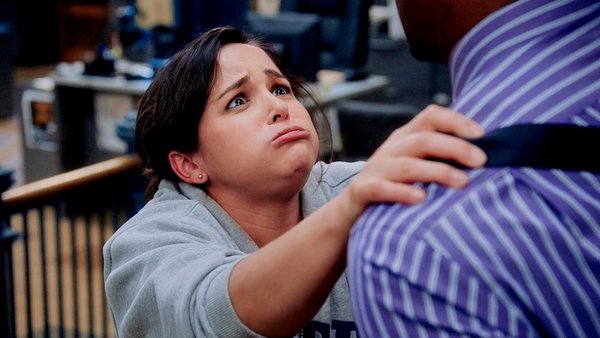 No longer a detective in the landscape of the 99, these days it's Sergeant Amelia Santiago who finds herself as a key piece of the larger, all-encompassing Brooklyn Nine-Nine jigsaw.
Ever since Brooklyn Nine-Nine first hit our screens back in 2013, Santiago has been such a brilliant, impressive presence on the show. A passionate perfectionist, Amy is largely viewed as the perfect cop – a stickler for rules, determined as all hell, and one of the few people who can tolerate the sheer bullsh*t regularly served up by Jake Peralta!
Present in nearly every single episode of Brooklyn Nine-Nine, it's impossible to think of this series and not instantly think of Santiago. In terms of the cogs that keep B99 ticking over, few are as solid, as reliable and as calming an influence as Melissa Fumero's character.
An ever-increasing number of people are nowadays becoming die-hard fans of Brooklyn Nine-Nine, and a quiz like this is the perfect way to truly establish just how big a fan of this now-Netflix-housed offering you really are – as here's the absolute HARDEST Amy Santiago quiz that you'll find anywhere online!
1. Amy's Middle Name Is Maria