Brooklyn Nine-Nine: The Impossible Rosa Diaz True Or False Quiz
How well do you really know Stephanie Beatriz's Rosa?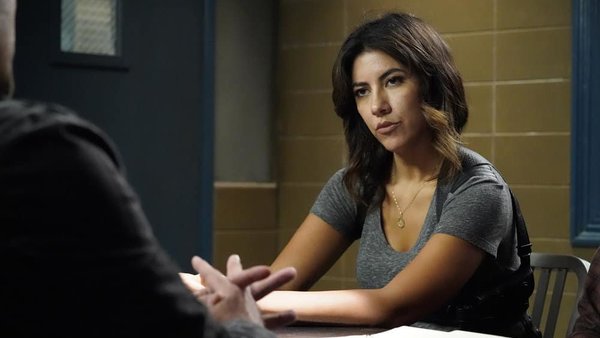 Brooklyn Nine-Nine hasn't had it easy over the last few years. When Fox announced that it was cancelling the show back in 2018, fans thought they had seen the last of Jake and the gang. However, thanks to the wonderful people over at NBC, we've had a few more years to enjoy all the wild and wonderful things the show has to offer.
While Jake Peralta is often at the centre of every crazy episode, his colleague and Academy friend, Rosa, is always close by to add a little bit of terror and humour to the situation.
Rosa believes that every woman should own an axe. She herself owns many weapons and is often very secretive about her personal life. The first time a colleague visited her apartment, she moved out shortly after so they didn't know where she lived.
It's time to test your knowledge and find out just how well you really know Detective Rosa Diaz. Are you as obsessed with her as Boyle first was? Do you know more about her childhood than Jake does? It's time to find out with this impossible Rosa Diaz true or false quiz.
Answers at the end!
1. Rosa's Father Is Called Oscar.