Brooklyn Nine-Nine: The Impossible Terry Jeffords Quiz
How much do you know about Sergeant Terry Jeffords?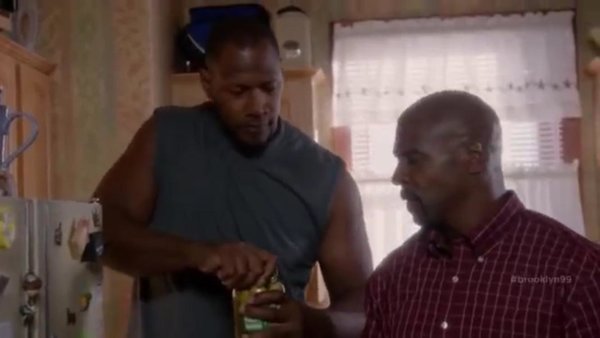 Terry Jeffords is the unsung hero of Brooklyn Nine-Nine. From his time as both Sergeant and Lieutenant, Terry is always there for his "stupid grown-up kids".
With a love of yogurt, fantasy fiction and describing himself in the third person; Terry is a force to be reckoned with in the precinct. Terry loves his detectives and will do anything to help them solve cases. He overcomes his fear of going back into the field when he hears there's danger. He's supports everyone including helping Jake solve an "unsolvable" case when he's sad about Amy.
Despite being known for his working out and huge muscles, Terry has an artistic side. He loves to draw and even creates a book for his girls, taking inspiration from everyone in the precinct. Terry enjoys writing fanfiction for his favourite tv show and even writes his own fantasy book. Back in his youth abroad Terry even had a short time as a model.
How much do you know about Terry Jeffords? Can you get top marks in this practically impossible quiz? Only the biggest fans of Brooklyn Nine Nine will be able to get 100% in this quiz?
Can you prove you know everything about the Ebony Falcon? Let's find out!
1. What Is The Name Of Terry's Brother In Law Who Calls Him "Little Terry"?