Brooklyn Nine-Nine: The Progressively Harder Captain Holt Or Rosa Diaz Quiz
Will you succeed in getting 100% on this ultimate Captain Holt or Rosa quiz? Let's find out!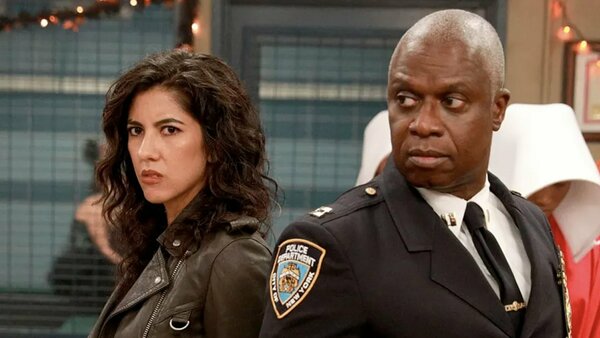 Brooklyn Nine-Nine's Captain Raymond Holt and Rosa Diaz have quite a lot in common.
When it comes to showing emotions, Rosa and and Holt struggle. Though Rosa shed a tear on command, both she and Holt don't usually display how they are feeling or thinking... even if Diaz is quite good at releasing frustration and anger, especially on the precinct's printer.
When Rosa wants to end her relationship with Holt's nephew, she enlists his help in how to do it. Given the pair's no-nonsense attitude to life, it's not surprising that they come up with a well constructed, to the point text message. Eventually, they come to understand that Diaz needs to do this in person, though at one point she does almost climb out of the window to escape from doing so.
Still, when Holt and Diaz need help, they are there for each other. After Rosa's difficult breakup, all she wants to do is sit in silence and listen to death metal music. Captain Holt refuses to let her sit alone; instead listening to it with her, even though he hates it.
With Raymond Holt and Rosa Diaz being so alike, it would take a the ultimate Brooklyn Nine-Nine fan to tell them apart. Will you succeed in getting 100% on this progressively harder Holt or Diaz quiz? Let's find out!
Answers at the end!
1. Is Married To Kevin Cozner.