Brooklyn Nine-Nine: The Progressively Harder Captain Holt Or Terry Jeffords Quiz
Can you identify if each of these 12 statements are about Terry or Holt? Let's find out!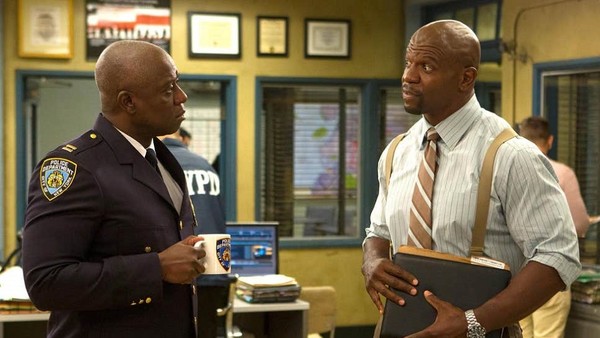 In Brooklyn Nine-Nine, Captain Raymond Holt and Lieutenant Terry Jeffords make a great team. From the very first episode of the show, we see Holt and Terry work together to make the 99th precinct the best that it can be.
When Captain Holt first arrives, Terry is not out working in the field. His fear of putting himself in danger following the birth of his twins culminated in an incident at a department store where he shot a mannequin. Holt hated to see such an excellent officer reduced to desk work. As such, the Captain took it upon himself, with the help of Gina, to get Jeffords back in the field.
After Holt trained to help Terry him at the firing range, it looked like Terry himself might struggle with the psychiatric test required. It took Terry learning his squad and Captain Holt was in danger, for him to push through and declare himself fit for action.
Captain Holt trusts Terry completely. He even wrote in his handbook when he wasn't around, that, if anyone was in any doubt, to trust Terry's opinion.
Holt and Jeffords might make a great team, but how much do you know about the pair? Can you identify if each of the following 12 statements are about Terry or Holt? Let's find out!
Answers at the end!
1. Loves Mango Yogurt.