Brooklyn Nine-Nine: The Progressively Harder Gina Linetti Quiz
Even Chelsea Peretti couldn't score 100% on this quiz!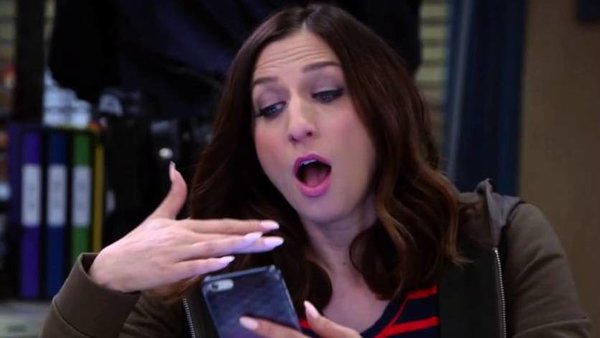 There are so many similar tv shows out there, that it's often hard to find a one that sticks. That is however unless you have stumbled across Brooklyn Nine-Nine. Let's face it, you probably wouldn't be attempting this quiz if you hadn't seen at least a season or two of this amazingly hilarious cop show.
Brooklyn Nine-Nine centres around a bunch of NYPD detectives at Brooklyn's 99th precinct. The charming yet childish Jake Peralta is the main protagonist of the show, proving that you don't always need to have all the common sense in the world to be good at your job.
Someone else who was also very good at her job, well when she wasn't glued to her cellphone, was Gina Linetti. Internet celebrity/Administrator, Gina basked in self-confidence. While at times she may have come across as narcissistic and found other peoples problems less important than her own, deep down she cared a lot about the people around her, especially Jake.
We have gotten to know Gina Linetti pretty well over the years, but do you know her better than childhood bestie Jake Peralta? Are you more obsessed with her than Boyle was? If the answer is yes, then you should have no problems acing this progressively harder Gina quiz.
Answers at the end!
1. Gina Has Appeared In Every Episode Of Brooklyn Nine-Nine So Far.