Brooklyn Nine-Nine: The Toughest Rosa Diaz Quiz On The Internet!
Good luck achieving 100% on this Brooklyn Nine-Nine Rosa Diaz quiz!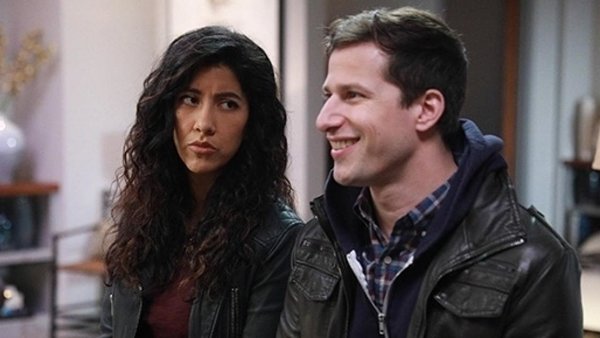 With seven seasons already in the bank, and an eighth confirmed to be on the way, Brooklyn Nine-Nine is one of the very best sitcoms of modern television.
It's not been an easy run for the 99th Precinct, of course, particularly when FOX made the call to cancel the series after five seasons. Thankfully, NBC was quick to swoop in and pick up the rights to Brooklyn Nine-Nine, and the show doesn't look like going anywhere any time soon.
Like so many of its sitcom cohorts, the success of Brooklyn Nine-Nine comes down to the brilliant writing and the fantastic ensemble of core characters that hold the series together. And when it comes to favourite characters, so many fans of the show find themselves forever enjoying the gruff, angsty, all-out badass behaviour of Stephanie Beatriz's Rosa Diaz.
Often given some of Brooklyn Nine-Nine's very best lines and quips, Rosa is consistently an entertaining watch, with her unique persona and mannerisms making her a standout of the series.
How well do you know the ins and outs of Rosa Diaz, though? Here, there's a Diaz quiz that would even have the fearless Rosa quaking in her boots.
1. How Many Facts Does Jake Know About Rosa?