Brooklyn Nine-Nine: The Toughest Rosa Diaz True Or False Quiz
Not even Amy Santiago could score 100% on this quiz!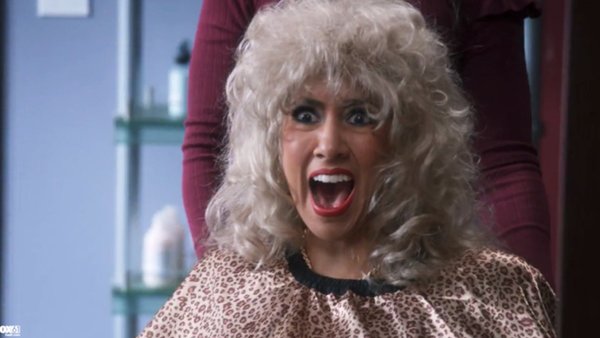 While Brooklyn Nine-Nine is one of the hottest TV shows of these past few years, recently it was announced that the series would sadly be coming to an end after its upcoming eighth season. Still, with the end of the show being a decision of its producers, that means that the 99th Precinct has the chance to at least go out on its own terms.
In the seven seasons to date, Brooklyn Nine-Nine has cemented itself as one of the great sitcoms of its time. It wasn't always an easy road, of course – not least with the show being briefly cancelled after five seasons – but this is a series that's very much the ever-fighting underdog amongst a landscape of heavy hitters.
Of the brilliant ensemble cast at the core of Brooklyn Nine-Nine, one particular character who has cemented herself as a fan favourite is Stephanie Beatriz's Rosa Diaz. The gruffest, toughest, most badass of the 99 crew, Rosa often devours any scene she's in by simply looking at someone the right or wrong way.
Like to think of yourself as a major Brooklyn Nine-Nine fan? If so, here's a quiz to really put your B99 knowledge to the test – as here's the absolute toughest Rosa Diaz true or false quiz that you're ever likely to come across.
In fact, the only thing tougher than this quiz, is the intimidating, snarling, gun-toting presence of Rosa herself!
1. Rosa Makes Jewellery In Her Spare Time.