Brooklyn Nine-Nine: TOUGHEST Amy Santiago True Or False Quiz On The Internet
Hardest Amy Santiago Brooklyn 99 Quiz Even Jake Peralta Wouldn't 100%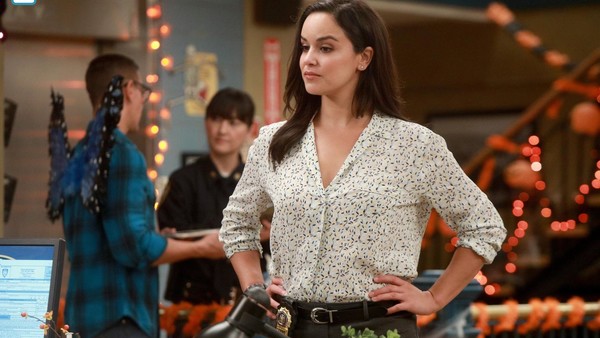 With seven seasons already in the bag and an eighth on the way, Brooklyn Nine-Nine is a TV sitcom that keeps on growing in popularity – to the point that rising fandom around the show saw NBC swiftly pick the series after FOX opted to cancel Brooklyn Nine-Nine after five seasons.

Not just is Brooklyn Nine-Nine beloved by audiences and critics alike, the series has also amassed a whole slew of various awards across its seven-season, 143 episodes to date. And with plenty more life still left in the antics and adventures of the 99th Precinct, one would have to imagine there'll be a plethora of further awards in the future of Brooklyn Nine-Nine.
Like any great sitcom, this is a small screen offering which is anchored by a phenomenal core cast of characters. While everybody has their own personal favourite of the 99 bunch, one character who so many find themselves forever entertained by is Melissa Fumero's Amy Santiago.
The competitive, ambitious, somewhat nerdy member of the show, Amy is one of several characters who have been around since Brooklyn Nine-Nine launched in 2013 – and like the series itself, Amy's popularity has only continued to grow in the subsequent years.
How well do you really know Amy Santiago, though? Here, there's an Amy-centric quiz that even Jake Peralta would struggle to get to grips with!
1. Where Does Amy Go Ever Summer?