Bryan Cranston Would Appear On Better Call Saul, Might Direct An Episode
Are we going to see more of Walter White?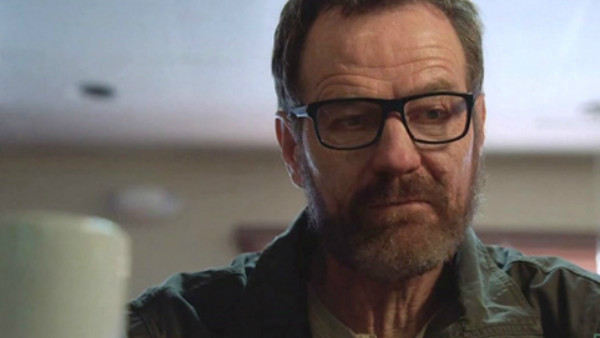 Ever since Better Call Saul was first announced, talk has been of if and when we might see Walter White on the show.
After all, it's set in the Breaking Bad universe, and it's because of him that Saul became such a key figure on the show. Furthermore, a number of other familiar faces have appeared, from Mike Ehrmantraut (who has become one of the show's central figures) to various members of the Salamanca family.
Speaking on The Rich Eisen Show, which you can watch below, Cranston was asked if he would appear on the series, to which he said:
"I owe Vince Gilligan so much. He was my champion to get this role. If they were to call me and say, 'We have this idea, we'd like…' I would say, 'Yes, you don't have to finish the pitch. I'm there, what do you want me to do?' I'll do whatever they want because I know how careful they are and proprietary they are with those characters and storylines and it wouldn't be something, 'Oh, isn't that kind of a stunt casting kind of thing.' It would be something kind of unique and obscure and creative, and I'm all in."
That's the key point. Right now, there's no real reason or need for White to appear. The series is still ahead of the time in Breaking Bad when Saul first meets him, whereas the likes of the Salamancas make sense. It's hard to imagine, though, Cranston never appearing on the show, either towards the end when it catches up with its parent series, or in some sort of cameo.
While we wait for that, Cranston also revealed that he has been offered the chance to direct an episode of the show, something he's currently mulling over:
"I have an opportunity to direct an episode of Saul and I'm debating whether I want to or not because I'm a fan of the show, and in order to direct I need to know what no fan knows. I need to go back and they'll tell me what's going to happen leading up to the episode and there's a part of me that says, 'That would kind of kill it for me as a fan to peak behind the curtain.' So, I don't know if I am or not."
Cranston directed three episodes of Breaking Bad, so he's definitely capable of helming an episode of Better Call Saul, which is every bit as beautifully shot and detail-orientated as its predecessor, but it's the thought of him reprising the role of Walter White that's particularly exciting - even if it likely won't happen for a while yet.
Create Content and Get Paid
---