Can You Name The Brooklyn Nine-Nine Episode From Just One Image?
It's time to relive Brooklyn Nine-Nine's noicest episodes with this quiz.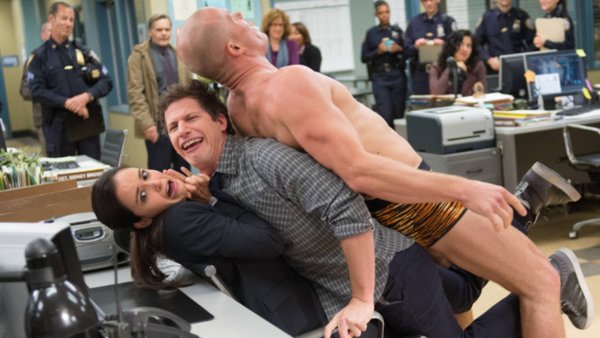 Brooklyn Nine-Nine is coming to an end with its final season scheduled to premiere on August 12.
As fans would love to bid farewell on a high, the goodbye will undoubtedly hurt many. From being cancelled by Fox to finally being saved by NBC (over a remarkable fan outcry), the show has been through thick and thin but fans have stuck with it.
Premiering back in 2013, the police procedural sitcom instantly struck a chord with audiences thanks to its quirky sense of humour, ability to tackle serious social issues without slipping into all-out drama, and the top tier work of its ensemble cast.
Even though the news of the show closing shop with its abbreviated eighth chapter hasn't been the best for longtime fans, Brooklyn Nine-Nine is sure to go out with a bang. It has been an absolute joy to see characters like Jake Peralta, Raymond Holt, Terry Jeffords, Amy Santiago and Rosa Diaz grow and develop over the years.
So, instead of getting upset over the show's final adieu, we are instead going to happily reminisce about Dan Goor and Michael Schur's masterful series with this quiz. Can you name these Brooklyn Nine-Nine episodes from just one image?
Answers at the end!
1. Which Episode Is This?