Castlevania Season 2 Review: 7 Ups And 2 Downs
Netflix's 'animated Game of Thrones' returns, but is it better than Season 1?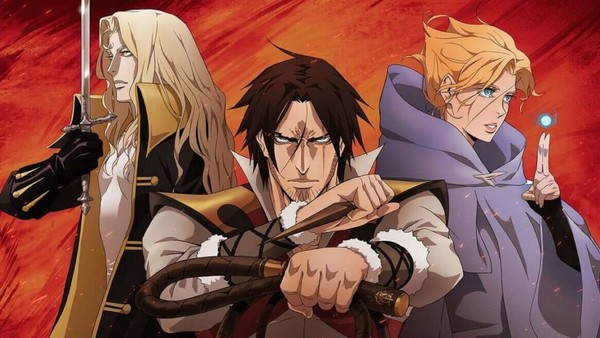 Castlevania Season 2 dropped this week with eight new episodes, and the quality of both writing and animation have not waned - in fact, they have improved, in many ways, even when Season 1 was already a masterwork in its own right.
While not the perfect season, despite currently being ranked at 100% on Rotten Tomatoes, it certainly delivers on both action and slick, smart writing, somehow doubling down on the "animated Game of Thrones" comparison with thickening plots, intrigue, and a complex cast of characters, both old and new.
Fortunately not the end of a short but fantastic era, with Season 3 on the way and plans being discussed on how to expand the originally planned feature film script, this season has wrapped up its major story while setting up the future in a way that has audiences excited for more.
With that in mind, here are the best, and a couple of the not so great, features of a season that we now know is the beginning of a hopefully long and successful stint on Netflix, for what is still considered the best onscreen adaptation of a video game so far.
Some spoilers for the events of Season 2 ahead!
9. Down: Exposition And Talking Heads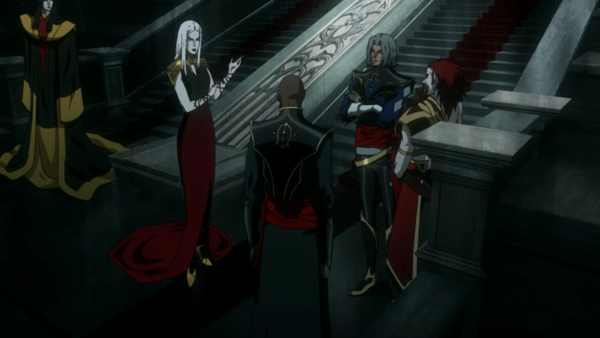 As enjoyable as Warren Ellis's writing is, there is a point at which the characters exposit, argue, converse, scheme and plot more than actually doing anything. And while that gave space for some wonderful character moments, it isn't long before audiences realise it's taken certain characters 3 episodes to read books and make plans, and another 3 to enact said plans.
Much of the series and its backstory is told in flashbacks, which, while intriguing and fun to watch, doesn't do much to move the plot forward. This season seemed more focused on character building before jumping back into plot, which, while not in itself a bad thing, certainly didn't move things along until the final act.
And when the final act comes, and the desires and intentions of the other characters, which were so prominent in the season, aren't met, the central, dramatic "oomph" of Dracula's battle seems diminished, if not the emotional core of it.
Though the decision to put as much focus on characters can be seen as a positive, it makes the main plot feel rushed in parts, like the promise of another season made the creators shuffle their story around in a hurry.