Community: The Impossible Britta Perry Quiz
Can you remember which John Hughes movie is Britta Perry's favourite ever film?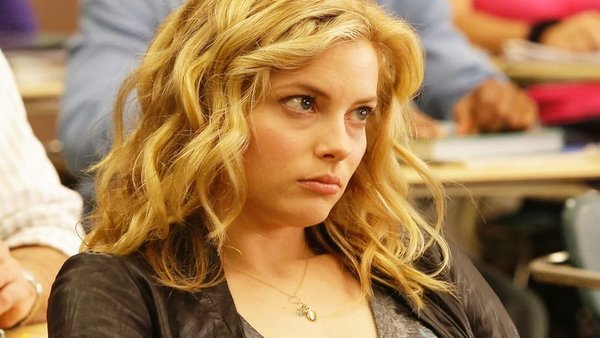 The goofy activist Britta Perry was played to absolute perfection by Gillian Jacobs in all 110 episodes of Community. Hopefully there's one more appearance to come in the much teased movie spin-off. Although we can't say the proposed movie is a definite sure-thing, the signs have most recently pointed to the idea that it might actually happen within the next few years.

And let's hope that truly is the case as we need ourselves some more Britta Perry! She started off Community as a certified hot mess and rather sitcom atypical primary love interest to the male lead character Jeff Winger but she grew into being much more than that on the show. The character delivered some of Community's most hilarious and memorable moments and it's hard to deny she wasn't one of the main standouts.
But how well do you really remember all things Britta Perry in Community? Can you remember which John Hughes movie is her favourite ever film? Or which countries she has visited on her adventures or what gift Pierce left to her in her will?
Check how you did with the answers at the end.
1. According To Her Drivers License, What Month Was Britta Born?