Curb Your Enthusiasm: Can You Fill In The Gaps Of These Larry David Quotes?
This is a pretty, pretty, pretty hard quiz for those not paying attention to the mind of LD!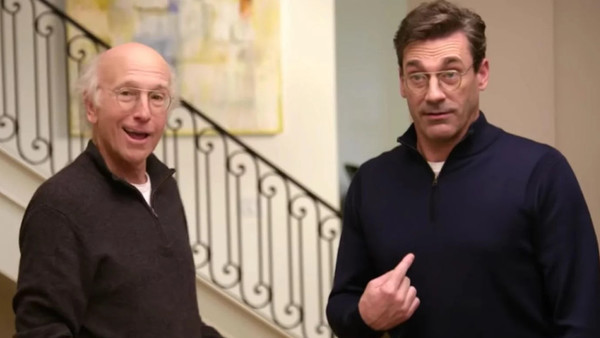 There can only ever be one Larry David. Yes ok, George Costanza in Seinfeld had a pretty, pretty, pretty good run at it and was basically Larry David in a (not so great) disguise but there's a pretty big difference between him and the real thing. Larry David is well less sympathetic and more angry with the world than his Seinfeld doppelganger.
You might say who are we to judge but let's face it, we've seen Larry David in 100 episodes of Curb at this point and we've seen him make a mess of so many social situations because of his misplaced attitude. H's a self-confessed social assassin and we've seen the true murky depths of his soul pour out with his outspoken insights, insults to his friends and strangers and other assorted rudeness.
But how much can you remember all the crazy things Larry David has said across the ten seasons of Curb Your Enthusiasm. Can you fill in the gaps of these quotes?
Remember you can find the answers at the end and check out your score on this Impossible Larry David quotes quiz!
1. "I Learned The First Night That ______ Not The Place To Order Fish."