Damon Lindelof Teases Start Of Watchmen TV Show At HBO
In Gratitude.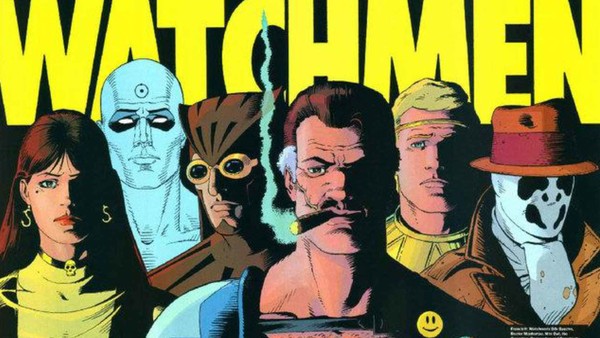 HBO still haven't officially ordered Watchmen to series, but it looks like pre-production is now underway on the Damon Lindelof led adaptation of the seminal comic book.
It was revealed back in June that Lindelof, whose The Leftovers came to an end earlier this year, had been tapped to spearhead a new take on Alan Moore and Dave Gibbons' classic for HBO, but this is the most official confirmation we've had yet that it is really happening.
The former Lost showrunner took to Instagram to post a picture of a writers' room, tellingly featuring the base of the Nite Owl statue, which is taken from the cover of Watchmen issue 8. The post was captioned 'Day One', which is at least confirmation that Lindelof is now at work on the show, even if HBO haven't ordered it yet.
Back in July, the cable channel's programming president, Casey Bloys, told IGN:
"I don't want to talk too much about it, but Damon is thinking about it in a way exactly as you describe it. Which is, how do you take the material and derive from it a TV show, without making it a literal translation?"
Watchmen has long been considered unadaptable, with Zack Snyder's big screen take garnering mixed reviews. TV could be a better home for it, thanks to the extra time it affords, and Lindelof's The Leftovers was stunning. But it doesn't escape the most intrinsic problem, which is Watchmen being a deconstruction of the genre, something that gets lost in taking it away from the comics.
Are you excited for HBO's Watchmen? How can they make a successful adaptation? Share your thoughts down in the comments.
Want to write about Watchmen, HBO and Damon Lindelof? Get started below...
Create Content and Get Paid
---
James Hunt
NCTJ-qualified journalist. Most definitely not a racing driver. Drink too much tea; eat too much peanut butter; watch too much TV. Sadly only the latter paying off so far. A mix of wise-old man in a young man's body with a child-like wonder about him and a great otherworldly sensibility.
See more from James