Daredevil: 10 Punisher Storylines For Season 2
Charlie Cox vs Jon Bernthal, in a battle for fandom's hearts.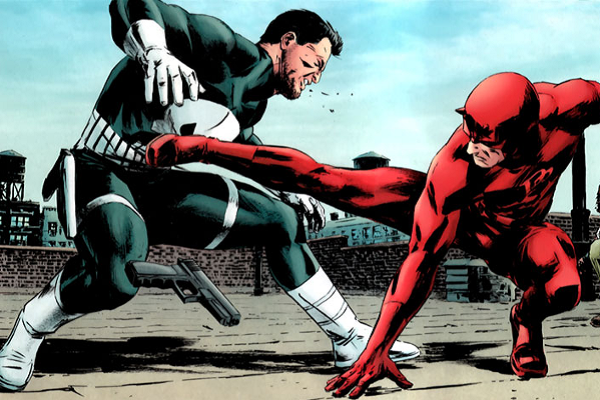 Matt Murdock is about to get some help with his one-man war on crime. Or else what's masquerading as the cavalry is going to cause even more of a headache. With a second season of Netflix's hugely successful Daredevil show a given, attention is now being paid to which Marvel characters might pop up in it. First name confirmed? The Punisher. Frank Castle has already been cast as well, with The Walking Dead's Jon Bernthal pulling on the skull-emblazoned jersey and an infeasible amount of bandoliers fulls of bullets.
He's perfect for the role
, but just as crucial as getting the character of The Punisher right is getting his storylines right as well. To the comic books! The first season of Daredevil skimmed more the tone and themes of Brian Michael Bendis and Frank Miller's run on the source material, but some major plot points came from comic arcs as well. Chances are it'll be the same for The Punisher's introduction €" and thankfully, he and the Man Without Fear have met on more than one occasion. In most cases, there was little love lost between either character. So expect fisticuffs when the next bunch of episodes drop. What form should those fisticuffs take, however? Should they look to the classics once more, or something more up to date? And should they fight on a rooftop or street? Here are ten Punisher comics to adapt for Daredevil season 2.