DC's Legends Of Tomorrow: 10 Big Questions We're Asking After Pilot Part 2
Let's go spark a doobie and rock about physics.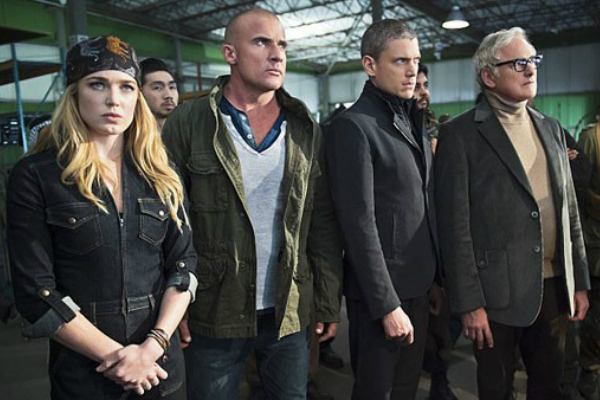 Pilot Part 1 was a very messy episode of TV, although a rather fun one. Legends of Tomorrow continues in a similar vein this week with Part 2 of its Pilot, although there's a lot more fun and a lot less mess. Part 1 had to do the heavy lifting for the season, with lots of setup and exposition, and suffered under the weight of it all. Because of that, though, Part 2 is allowed to breathe and the flaws of the first episode are, for the most part, corrected here. There's a better sense of the story, of the direction the show wants to head in, and the team dynamic really starts to come together. The standout performers of the show are the same as last week though, with Caity Lotz's Sara Lance and Wentworth Miller's Leonard Snart putting in performances that really capture the fun spirit of the show, without being too completely over the top (looking at you, Dominic Purcell/Mick Rory). However, the focus of the episode is Professor Stein, as the show meets up with him as a 25-year-old man. Despite the fact that it clearly breaks a bunch of time-travel rules (something we should get used to happening), it was great to see a young, arrogant, and rather high Martin Stein, especially with the two interacting (and Sara's flirtations). There was some fun action, a surprise appearance, and a big run in with Vandal Savage that led to the death of a Legend, all adding up to plenty of intrigue until episode 3 rolls around.