Donald Glover & Marvel Creating Animated Deadpool TV Series
This should be a perfect fit.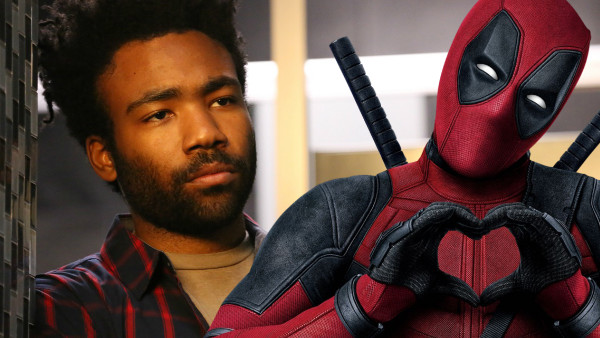 Donald Glover is one of the brightest young talents working in pop-culture today - a fact that Marvel certainly seem to have recognised.
First they cast him as Miles Morales in the animated Spidey series Ultimate Spider-Man, this year he'll be appearing in Spider-Man: Homecoming (though not, to the disappointment of many, as Morales), and now he's creating a TV show for them. And not just any TV show, but an animated, adult-orientated (obviously) Deadpool series.
The Merc with the Mouth has proved as hugely popular on the big screen as he is in the comics, with the movie follow-up coming next year, and that's when we can expect this animated series too. It comes from Glover and his brother Stephen, Marvel, and FX, who'll air the 10-episode series on sister network FXX. Nick Grad, FX's co-president of programming, said:
"Donald Glover is an incredibly gifted and versatile artist who'll bring the untitled Marvel's Deadpool series to life with the same intense, singular vision as his breakout hit Atlanta. With the success of Legion, we're looking forward to again partnering with Marvel Television to create a series that is bold, striking and entirely original."
Marvel TV chief Jeph Loeb added: "How much more fun could this be? Deadpool, Donald and FX – the perfect fit for the Merc with the Mouth! We're thrilled that our relationship with FX that started with Legion continues with what is sure to be a groundbreaking show in adult animation."
It's hard to disagree, really. Glover seems to be able to do anything he turns his hand to, as evidenced by last year's brilliant Atlanta, and is clearly a huge Marvel fan too. There's a lot of potential in an animated Deadpool series (quite how it'll work alongside the movies isn't yet clear), and not just for the thought of parents letting their kids watch 'that new Marvel cartoon' and getting quite the surprise.
Are you excited for an animated Deadpool series? Let us know down in the comments.
Create Content and Get Paid
---