Emilia Clarke Joins MCU Secret Invasion
Game of Thrones star Emilia Clarke is set to enter the MCU as part of Disney+'s Secret Invasion.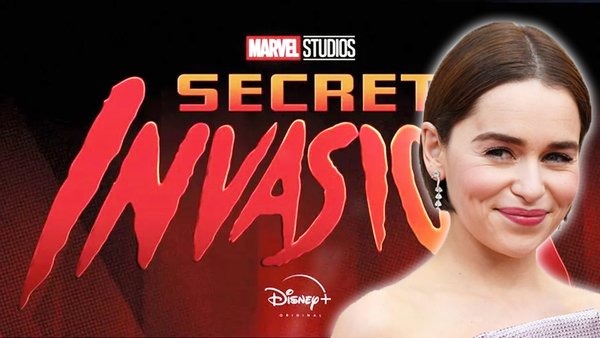 While all small-screen MCU eyes are currently on Disney+'s The Falcon and the Winter Soldier, and the impending Loki show, Marvel Studios' Secret Invasion series is seemingly close to landing Emilia Clarke.
As per Variety, the Game of the Thrones and Solo: A Star Wars Story favourite is in final talks to join Secret Invasion in a mystery role. Already, speculation throws up Queen Veranke of the Skrulls as a perfect fit for Clarke.
Secret Invasion will use Captain Marvel as its launching point, with the miniseries to centre on a landscape where the alien Skrulls have infiltrated all elements of life on Earth. Similarly, the post-credits scene of Spider-Man: Far From Home set Secret Invasion up nicely, with the real Nick Fury shown up in the stars on a Skrull ship, while the Eart-based 'Fury' was really Talos mimicking the eyepatch-adorned hero.
Both Samuel L. Jackson and Ben Mendelsohn will be returning for Secret Invasion, reprising their respective Nick Fury and Talos roles. The OA's Kingsley Ben-Adir is also on board in an unknown villainous role, while Oscar winner Olivia Coleman is said to be in talks to join the series.
As of this stage, a premiere date has yet to be set for Secret Invasion – although the belief is that the show should land on Disney+ towards the end of next year.