Ethan Hawke Is The Villain Of Marvel's Moon Knight Series
Marvel News - Ethan Hawke Is The Main Villain Of Disney+'s Moon Knight!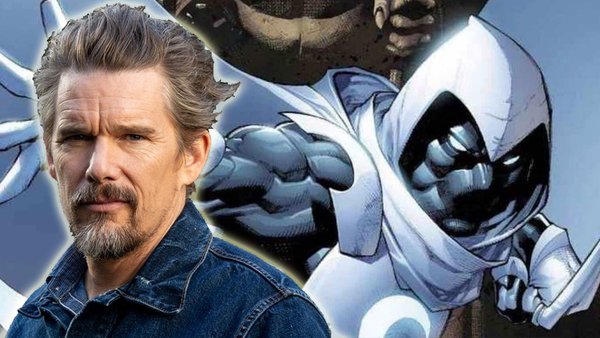 With Oscar Isaac now confirmed to headline Marvel's Disney+ Moon Knight series, it appears that the show has now landed its initial 'big bad'.
As per The Hollywood Reporter, Ethan Hawke has signed on to star as the main villain of Moon Knight. However, the outlet doesn't yet have any information on just which Marvel Comics rogue the Training Day and Sinister actor will be playing.
In the comic book world, Moon Knight's greatest rival is Raul Bushman. Having fought alongside Marc Spector – the man behind the Moon Knight persona – Raul eventually turned on his buddy when Egyptian gold came into play. In fact, it was this battle with Bushman that led to Spector becoming Moon Knight, and likewise it was the resurrection of Bushman that put him continuously on a path to torment and terrorise Moon Knight.
Other major Moon Knight villains include Vietnam War veteran Black Spectre, brainwash-obsessed former CIA agent Crossfire, and Spector's hate-driven brother Randall, aka Shadow Knight.
For those not all that familiar with the Moon Knight character, badass mercenary Marc Spector was rescued from a near-death experience by the Egyptian god of the moon. In addition to his merc experience, Spector is incredibly wealthy, meaning he often has plenty of useful gadgets at his disposal as he looks to fight the good fight and take down the bad guys - not to mention he's at times been depicted as having abilities such as increased strength and speed.