Every Netflix 2016 TV Series - Ranked In Order Of Anticipation
Netflix and chill, thrill, and kill.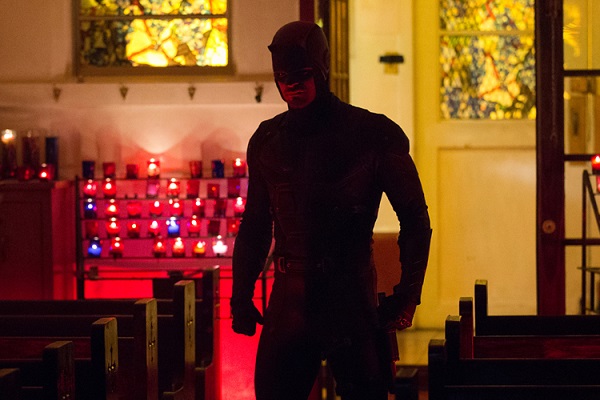 Netflix has been making waves with its own original programming for a few years now, thanks to the likes of House of Cards and Orange is the New Black, but 2015 was the year it truly broke through and became a major player in the TV industry. Not just in the audience it was getting, but in terms of its influence, how shows are watched, and what we expect from them. Instead of waiting a week for a new episode, and a series taking a few months to finish, it's all there to consume in one epic weekend of viewing, or however else you want to watch it. There's a reason, after all, that 'binge-watch' was named the Word of the Year for 2015, and it wasn't any other streaming service or DVD box-sets. No one was saying 'Blu-Ray and chill'. It's not just a novelty, either: this is here to stay. Just look at the response to Daredevil and Jessica Jones, their biggest successes of last year. The Marvel Cinematic Universe already had a huge fanbase (see: the billions of dollars their films earn), and these series couldn't be more different. Despite that, they're now lauded as perhaps the best output Marvel has created for a screen of any size. Unbreakable Kimmy Schmidt, meanwhile, is the funniest sitcom of the streaming era. Now, going into 2016, those shows that made us binge-watch, the ones we Netflix and chilled to, are coming back. Whether you watch all in one go, or take your time, what's guaranteed is another incredible year of storytelling, although some of these are more exciting than the others (nothing's perfect, and even Netflix has its misses).