Fear The Walking Dead: Interview With Frank Dillane On The Upcoming Finale And Season 2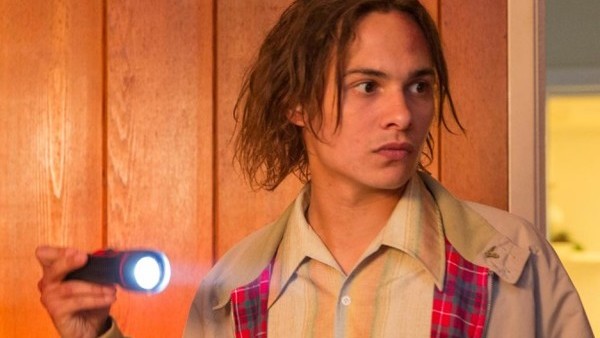 WC: Has the enormous Harry Potter fanbase prepared you for the hype that surrounds The Walking Dead?
FD: Probably to some extent. Although it doesn'€™t really affect me personally. I don'€™t really see a lot of difference in my life since I was six. It'€™s not like I€™'m getting mobbed or anything. Occasionally somebody will say something nice and that€™'s it, and you just get on the Tube and go to the pub or whatever just like normal. All that mayhem and stuff, it'€™s all much more hysterical to the people involved in creating it. It just doesn't affect me at all.
WC: How did you adapt to the American accent?
FD: I think the Americans are a lot more interested in accents. Accents are all just technical, technical things. I worked really, really hard at it actually though because you can always tell when somebody€™s putting on an accent, well at least I think so. If one word slips up then I€™'m just sitting there wondering whereabouts they€™'re from. It'€™s my favourite thing when people say: €œOh hey, you€™'re English.€ It's a thrill to know that people don't know I'm English.
WC: Can you tell us a bit more about "The Cufflinks Guy" Nick just met?
FD: Well those writers, they€™'ve got something up their sleeve. I just don€™'t know, that€™'s the thing, you never know with television. You'€™re almost up to date with me, I'€™m only one plot section ahead of you. Otherwise, I don'€™t really know what'€™s going on with him. We don'€™t really know who he is just yet.
WC: What'€™s the future looking like with regards to Season 2 and Nick?
FD: I have my hopes for Nick, but they keep it all so secret. Even in the auditioning process, I didn€™t even get given a script. So until I accepted the part I didn€™t know about most of Nick'€™s story. I still don'€™t know what€™'s going to go down in Season 2. I really hope Nick ditches the heroin. There'€™s very little you can do with heroin. There'€™s stuff you can do with addiction, but with the heroin, that level of total numbness, there€™'s not a lot further you can go with that, having somebody out of their mind the whole time. I€™'m hoping he kicks it so that there'€™s other things he can explore other than just going cold turkey and always feeling terrible.
WC: If that's the case, would you like to see Nick turn into a bit of an action hero?
FD: I don'€™t know whether I€™'d be able to play an action hero. I just can€™'t be arsed to do the training. Nick'€™s a funny one, you never know whether he€™'s telling the truth or not as a character, and you never know whether his heart'€™s in the right place or it€™'s in the wrong place. So it'€™s a bit difficult to judge whether he'€™s a goodie or a baddie.
WC: Will Nick make it to Season 2?
FD: Will he make it to Season 2? Well, you'€™ll just have to see...
Create Content and Get Paid
---