Friends: 10 Times Rachel Green Predicted The Future Of Fashion
9. The Crop Top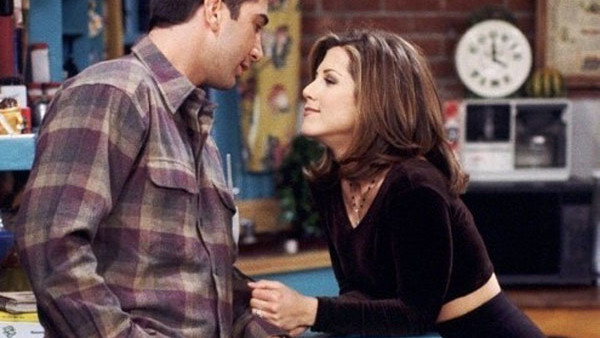 You may think the infamous crop top has been round for years and years, which is correct, it has. But, lets cast our minds back to who actually thought of making the crop top a thing. Yep you guessed it, Rachel Green.
In Season 1, Rachel was seen with the button up crop blouse, the look so good that every 20-something immediately adopted it. Rachel managed to pull of a crop top with a variety of looks, from pairing it with a high waisted skirt, high waist jeans and even with her work apron at the coffee house, each look was effortless but memorable.
Years on from this crop top adventure, celebs such as Beyoncé and Mila Kunis have ventured their own versions, and more recently Cara Delevingne was spotted wearing a sports bra as a crop top. So, that high waist skirt and crop top you always wear... you have Rachel to thank for it.