Friends Or Brooklyn 99 Quiz: Who Said It - Ross Or Boyle?
The Kings of Cringe go head to head - but can you tell your Boylers from your Rossisms?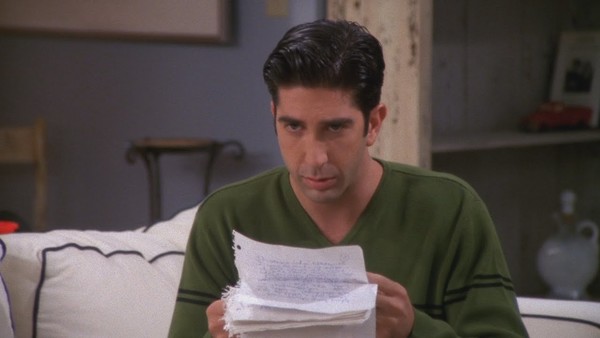 There's no-one more lovably pathetic than Ross Geller... unless you count Charles Boyle, of course.
For years these two Kings of Cringe Comedy have been making us laugh with their unique brands of self-pity and unwarranted confidence. Whether you prefer to get your TV jollies from a show about best friends hanging out in a New York coffee shop or a show about best friends hanging out in a New York police station, one thing's for sure: Messrs. Geller and Boyle are always the most reliably hilarious of those wacky NYC friend groups.
We've picked out some of the funniest quotes from the neurotic sitcom stars, but can you identify who said what? It may not sound too difficult, but the two characters have more in common than you might think, and that's not just limited to their questionable tastes in fashion. In fact, Ross and Charles are so eerily similar that we wouldn't be surprised at all if the two were somehow related... Now there's a spin-off waiting to happen!
It won't be easy, but we can guarantee it will be pathetic!
1. "Ah. Humour Based On My Pain."