Friends: Progressively Harder Rachel Green Quiz
How well do you remember the dessert stealer?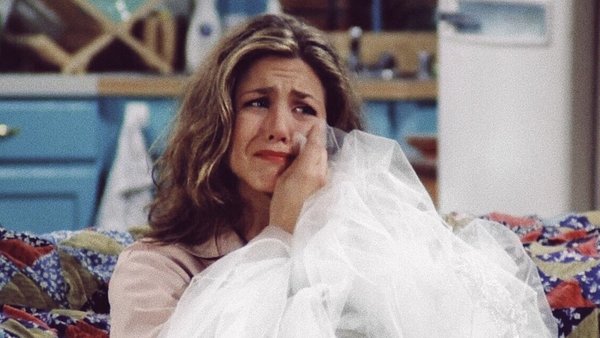 There are probably only a handful of people around the world who have never watched an episode of Friends, and an even fewer number who have never heard of it. This is a true cult series full of friendship, love, humour and life difficulties that the heroes overcome. These are friends you can only dream of.
Almost 27 years have passed since the premiere of Friends, an important phenomenon not only for pop culture but also for fashion. For this, we must say thanks to Rachel Green - one of the most iconic characters of the 1990s and early 2000s. In addition to her brilliant sense of style, she also had a great sense of humour.
When fans were first introduced to Rachel Green she was a runaway bride, depending on her daddy's credit card and had never really had a real job. However throughout the show, she eventually became one of the most successful characters. With her trendy haircuts and always on point fashion, Rachel instantly became a fan favourite as fans cried with her through her heartbreak with Ross and cheered for her as she continued to grow her career.
Even fans who have seen every episode may have forgotten some facts about the resident fashionista. For now, let's take this progressively harder Rachel Green quiz that only die-hard fans will score 100%.
1. Who Did Rachel Almost Marry?