Friends Quiz: Are These Janice Quotes Real Or Fake?
How well do you remember the could have been Mrs. Bing?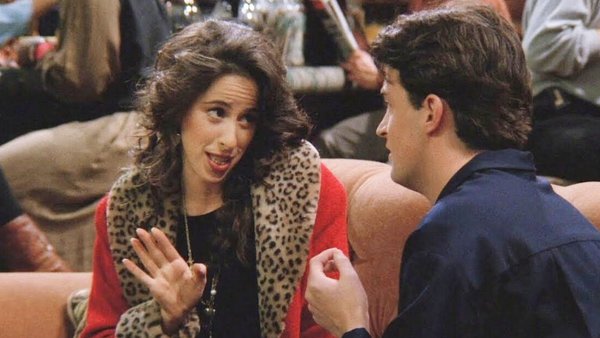 While the success of Friends was undoubtedly down to its six central characters, the show was of course littered with a large number of recurring and guest stars throughout its ten-season run. While some of these were arguably hit-and-miss, few can argue with the juggernaut of a character that was Janice Litman Goralnik (née Hosenstein).
From her introduction in one of the show's earliest episodes, Maggie Wheeler played the character to annoying perfection; a surprise character who turned up once or twice in every season (with a more recurring role in the third) as an innocent New Yorker with a highly infectious laugh, certainly making her mark on our central group (especially one Mr Bing).
As such, Janice had some of the most hilarious lines of the show, especially when in later seasons she was given some of the most surprise entrances. So with that in mind, how well can you remember some of her funniest dialogue? Could you tell which of the following lines were genuinely spoken from her mouth - or have we messed with them? If you can get all of these, you've been spending too much time with Janice...
1. "Something Deep In Your Heart Calls Out To Me Like A Trumpet!"