Friends Quiz: Could I BE Any More ____? Complete That Chandler Quote!
We're not great at the advice - can we interest you in a Chandler Bing quiz?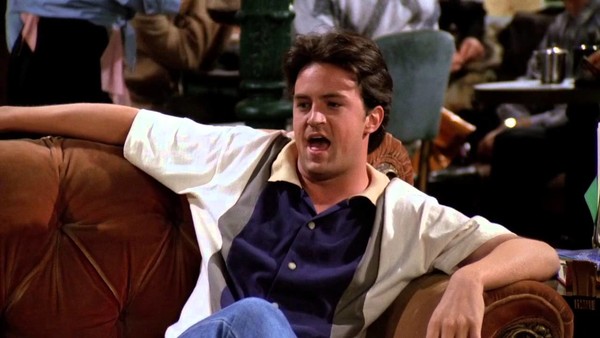 From the opening notes of "I'll Be There For You", Friends fans knew that their screens were about to be populated by the best buddies they'd ever had, but had never met: the Central Perk Six.
It's 2021, and the event that fans have been waiting 17 years to see is finally here. Ross, Rachel, Joey, Phoebe, Chandler and Monica - together again.
For these best pals were - and remain - as close to us as living, breathing human beings. Their catchphrases and heartbreaks are almost as ingrained in our memories as our own childhoods.
Six friends, six distinct personalities. Each had something to offer... when the rain started to fall. When it came to witty yet withering remarks, of course, fans needed to look no further than the sultan of sarcasm: Chandler Bing.
It's precisely this acerbic wit that makes Chandler arguably the most popular of the six among fans, even nearly two decades since the show came to a close. As their reunion arrives, could you BE any more able to finish his quotes? Just how well do you really remember Chandler Muriel Bing?
Answers at the end!
1. "The Fifth ____ Caved And Now They're All Recommending Trident?"