Friends Quiz: How Closely Were You Watching The Reunion Special?
Are you still the biggest Friends fan? Ace this Friends: The Reunion quiz and prove it!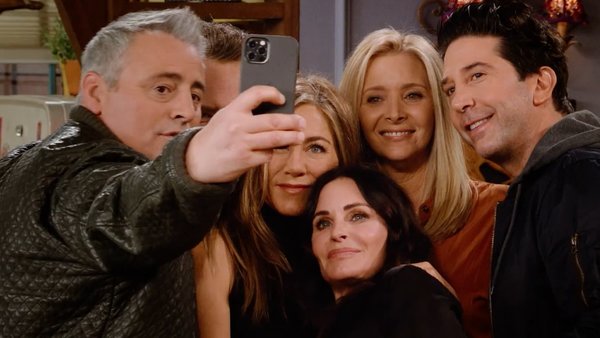 Finally, the highly anticipated Friends Reunion special has hit the screens (laptop, phone). There has never been a stronger demand for a reunion of any television show or movie's cast than the one for Friends. But then, few television shows or movies have seen such success either. The show has been watched more than 100 billion times across all platforms, and even the cast members were left in shock when host James Corden told the Central Perk six about this head-spinning fact during the reunion episode.
With so many people still in love with the show, there was a lot that could have gone wrong. Remember what happened with Joey, the short-lived spin-off centred around Matt LeBlanc's character? It is understandable why HBO Max would not have wanted to risk it all by exploring new avenues in the stories of Rachel Green, Ross Geller, Chandler Bing, Monica Geller, Phoebe Buffay and Joey Tribbianni. Instead, it is safer to simply get Jennifer Aniston, David Schwimmer, Matthew Perry, Courteney Cox, Lisa Kudrow and LeBlanc to sit on the same orange couch and revisit a few episodes from the show's original run. They know everyone loves Friends reruns. We have watched it 100 billion times!!!
Despite the lost opportunity of taking a more creative, perhaps even shocking approach, the end result still doesn't feel as disappointing as I had expected, rather it proved to be a reunion worthy of the title. More than the minds behind the episode, the credit mostly just goes to the six stars. The cast is supplemented by countless celebrity cameos and thankfully, that's just what they are. No one tries to be the star, except Lady Gaga with her rendition of Smelly Cat, but even she manages to soften your heart as she thanks Lisa for what she has represented for the kids who just couldn't 'fit in'.
Major stars such as Justin Bieber, Cara Delevigne and Cindy Crawford make small appearances and even those who joined in through video messages -- Reese Witherspoon, David Beckham, Kit Harrington -- appear to be such ardent fans of the show that their testimonies do not seem scripted. So, without any more spoilers, let's take a test to see if you were paying as much attention to the reunion special as you did to the ten seasons.
Here's the reunion special quiz. Let's see if you can score 100% and prove you're still the biggest Friends fan.
Answers are at the end!!!
1. Which Friends Actor Got Drunk And Broke Their Nose A Night Before The Audition?