Friends Quiz: How Much Do You Know About Chandler Bing?
Let's find out how much you know about Chandler Bing! Good luck!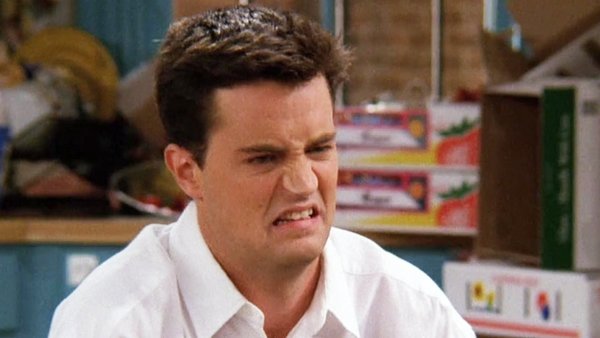 When we first meet Chandler Bing in Friends, he is terrified of commitment.
Struggling with his parents' divorce when he was a child, Chandler was never able to fully commit to the women in his life. In just one calendar year, Bing manages to break up with Janice on three separate occasions.
Yet, it's Janice who is the first woman that Chandler almost commits fully to. After the pair anonymously chat online, they are surprised to discover who they have been chatting to when they meet up. Chandler decides he is in love with Janice and even gives her a drawer in his apartment. Then Chandler realises that Janice still has a chance to make things work with her husband, and so he decides to step aside.
When Chandler and Monica finally get together, it's only then that Matthew Perry's character is able to fully get over his fears. So much so, he even proposes to Monica more than once and dives head first into starting a family with her.
Chandler might have ended up finding his perfect ending, but will you get a happy outcome in this ultimate Chandler Bing quiz?
Don't forget, all the answers can be found at the end of the quiz. Good luck!
1. Why Does Chandler Hate Thanksgiving?