Friends Quiz: The Absolute Hardest Ross Geller Quiz On The Internet
Can you remember the name of the doctor who ate Ross Geller's sandwich?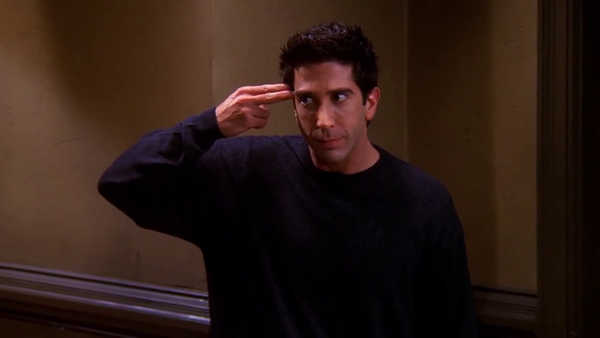 Friends undoubtedly has some of the greatest characters in the history of sitcom television.
Across the show's ten seasons, each and every one of the core cast of pals at Friends' centre had their fair share of fans. And one particular character who always made for an entertaining watch was David Schwimmer's Ross Geller.
He may not have always made for a truly comfortable watch, but the oft-awkward and misjudged antics of Ross can still be appreciated to this day, a whole 17 years since Friends concluded. Much like Friends as a whole, this dinosaur enthusiast is a character who just keeps on giving and giving, rewarding viewers through countless rewatches of the series.
Ross is somebody who was at the heart of so many of Friends' most memorable moments and lines of dialogue, but how well do you really remember the ins and outs of his time on this utterly iconic TV series?
Here it's all about working out who amongst you really is a true die-hard Friends fan – as we've got the absolute HARDEST Ross Geller quiz that you'll find anywhere online!
1. What Is Ross' Middle Name?