Friends Quiz: The One All About Chandler
How well do you remember Miss Chanandler Bong?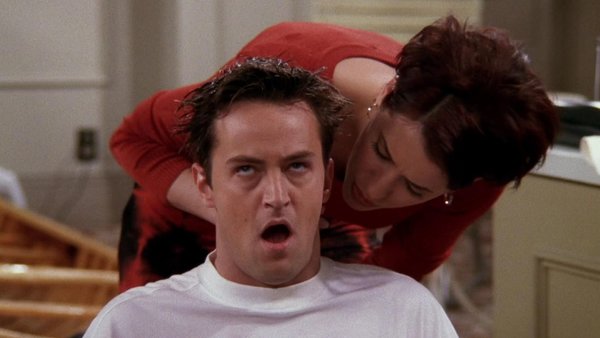 It's been almost 17 years since Friends aired its final episode but fans still can't get enough of all the things connected with Ross, Monica, Rachel, Joey, Phoebe and, of course, Chandler.
While Joey taught us how to hook up with girls, Ross tried to instil a love for dinosaurs, Rachel showed us how to spend money, Monica showed us how to clean our apartments and Phoebe helped us believe in ourselves, Chandler taught us some killer one-liners.
With his high-waisted trousers, bowling shirts, polos and cardigans with zippers, multi-coloured ties and daddy's jackets, he would easily become a street style hero nowadays.
Chandler rarely pushed speeches and gave out whole monologues, but by giving out his one-liners, he made everyone explode with laughter. One of his iconic quotes "I'm not great at the advice. Can I interest you in a sarcastic comment?" describes him the best. If you were to look up "sarcasm" in the dictionary, the definition definitely needs to be Chandler Bing!
It's time to shake your memory and find out just how well do you really know The Chan Chan Man!
Answers at the end!
1. In The One Where Chandler Crosses The Line, What Did Chandler Do That Got Joey Very Upset?