Friends Quiz: What Would You Do If You Were Joey?
It's time to think like Joey Tribbiani!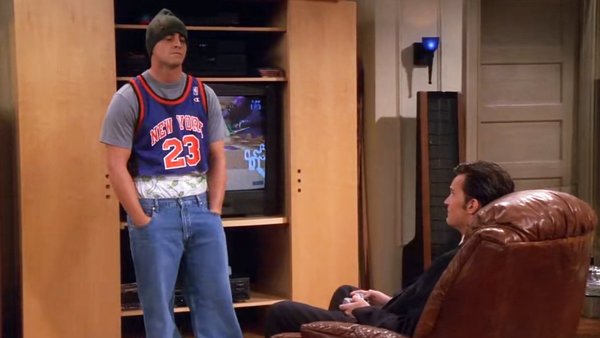 Joey Tribbiani is definitely one of the most interesting characters, not only on Friends, but across all of television. The deadbeat actor is reputed to be a notorious Don Juan, who swooned the ladies with just one phrase - "How you doin?".
From early childhood, Joey was the only male in the family household. Surrounded by mum Gloria and seven sisters, Joey was destined to be surrounded by females for life. Whether in relationships or friendships, Joey knew how to treat a lady.
He's charming, well-mannered, but at times a little dumb. However, underneath that silliness is a heart of gold and his friends meant the world to him. Well, that is unless you made out with his girlfriend. Chandler!
So, if you're a true fan of Friends and know Joey Tribbiani better than his roommate Chandler does, then you should have no trouble in acing this quiz. It's time to put down that meatball sub and get your Joey brain at the ready. What would you do if you were Joey?
Answers at the end!
1. What Would You Do If Your Friend Hid Your Clothes?