Friends Quiz: What Would You Do If You Were Rachel?
The One Where You Think Like Rachel.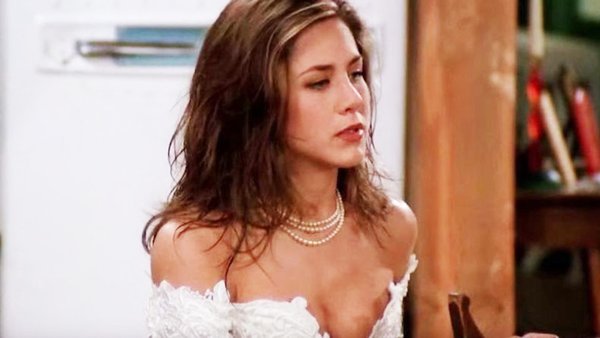 Would you believe that during the casting of Friends, Jennifer Aniston's participation in the project was in doubt. Can you imagine Friends without Jennifer Anniston? Absolutely not!
Rachel made her debut as a runaway bride who reunites with her childhood best friend, Monica Geller. She was used to living under the tutelage of her father, using the family money. It's not surprising that the innermost desire of the spoiled beauty was a marriage of convenience. However, Green decided to try herself as an independent woman, so she left her parents and began her new life in New York.
In order to somehow support herself, she started working at Central Perk. And here, fate favours her. Despite the fact that she performs the duties "so-so", she isn't fired because the waitress sympathises with manager, Gunther. And he has a massive crush on her!
Courage aside, Rachel adds some serious style and character to the iconic group of friends. She has a passion for fashion and works hard to get what she wants. As the series progresses, she gradually evolves from a spoiled, inexperienced "daddy's daughter" into a successful businesswoman. But will you be able to think like Rachel and answer these questions like Rachel would?
Answers at the end!
1. What Tattoo Would You Get On Your Hip?