Friends Quiz: Who Bought It - Chandler Or Joey?
How well do you remember the bromance of the century?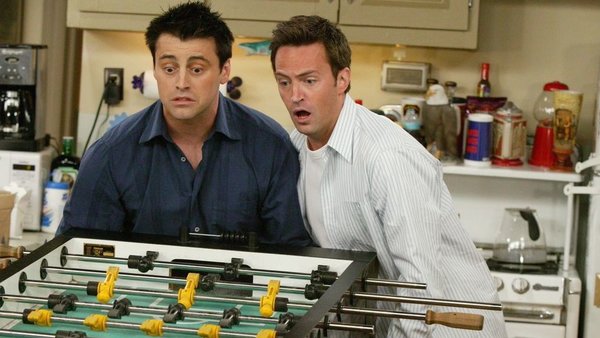 Set in an age before smartphones, texting, and WhatsApp groups, Friends explores natural relationship dynamics, and that's perhaps why it holds up. Whether falling in love with your best friend or being best friends with someone who once mugged you, Friends made us realise the importance of every relationship we share. And one relationship that fans ever so genuinely love is the dynamic duo of Joey and Chandler.
A match made in bromance heaven, the two inseparable roommates and their comical brotherly love kept fans laughing. The comedic timing between Matthew Perry and Matt LeBlanc was top-notch.
Whenever the two characters shared screen time, fans knew they were in for a treat. From watching Baywatch together to inventing fireball, J-Man and Chenny's ten-year journey was a wild ride. Sure they were not childhood friends or college roommates, but their twosome was the best part of Friends.
It's been more than eighteen years since the fan-favourite apartment shut its doors, and fans now miss Joey and Chandler's duo more than ever. So, here's a quiz to celebrate the bromance of the century. Do you remember the things they bought? Let's find out!
1. Foosball Table