Friends Quiz: Who Said It To Chandler Bing?
Can you remember who said these quotes to Chandler?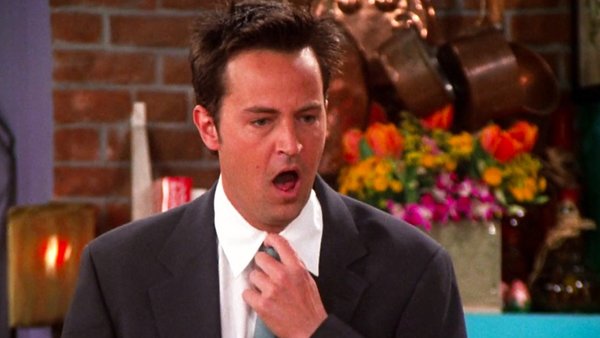 Twenty-seven years after it first appeared on television screens all over the world, Friends is still just as popular. The key to the shows success is simple - an amazing set of writers, and an even more amazing set of characters.
Before landing their iconic roles on Friends, Matt LeBlanc, Matthew Perry and the rest of the famous six weren't that well known. Jennifer Anniston was studying psychology whilst auditioning for various stage roles. David Schwimmer was the co-founder of a theatre company. Matthew Perry was a top-ranked tennis player. Their lives were very different from what they are now in 2021.
When you ask any fan of Friends who they favourite friend is, it's almost an impossible task. They each have something special and unique that it almost seems unfair to pick one. However, for a lot out there, Chandler Bing ticks most of the boxes when it comes to an entertaining and relatable character.
He may not be great at advice, but we all know he's great at sarcastic comments. How well do you really know the Chan-Chan Man?
Answers at the end!
1. "Yes, It's Exactly That, Chandler. It's Your Hair."