Friends Quiz: Whose Nickname Is It - Chandler, Joey Or Ross?
How well do you remember their crazy nicknames and aliases?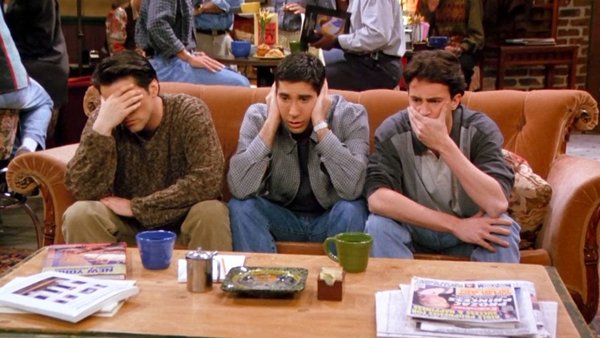 Friends is a quintessence of friendship. Every relationship on the show speaks for itself and forever leaves a trace in our hearts. And one bond every fan still reminisces about, is the bromance between Joey, Chandler and Ross - three guys from New York's favourite apartment.
The trio never failed to make fans laugh, and some of the most epic moments from Friends involved Ross, Chandler and Joey sharing the spotlight. The three guys possessed different characteristics but, when moulded together, created one of the best male TV dynamics. Ross being the intelligent one, Chandler being the witty one, and Joey being the handsome one. The perfect yin to other's yang.
Their hilarious antics and relatability established a bond with fans unparalleled in television history. Watching Ross, Chandler and Joey for ten years, living and loving while making us laugh like never before, ensured that we have some of the most hilarious, over-the-top and purely bizarre nicknames and ample material for a fun quiz.
So, here's a super fun nicknames quiz. Who knows which Friend has got the most nicknames? Which Friend is annoyed by them? And which one always makes you giggle?
1. Bobo, The Sperm Guy