Friends: The Practically Impossible Rachel Green Quiz
How well do you really remember Princess Bubbleyum?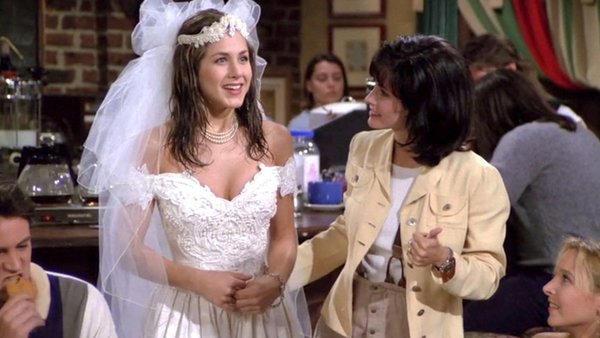 The iconic sitcom Friends followed the lives of six twenty-somethings living in New York City.
That group included dinosaur and divorce lover Ross Geller, charming and simple-minded Joey Tribbiani, highly-strung and always right Monica Geller, music lover and meat hater Phoebe Buffay, sarcastic and lonely Chandler Bing and last but not least, fashionista and daddy's girl Rachel Green.
While most characters changed significantly throughout the show's ten seasons, none of them quite transformed as much as Rachel did.
When we first met her in the pilot episode, she had just run out on her wedding to Barry. She didn't have a job, relied on her daddy's credit card and had no place to call home.
In the end, she became a successful Executive at Ralph Lauren and was about to start family life with the love of her life Ross Geller and their beautiful daughter, Emma.
Their story may have been the biggest part of the show, but just how well do you remember Rachel on her own? Do you know her better than Ross does? Or what about Gunter? Let's find out!
Answers at the end!
1. Which Gift Made Rachel Walk Out On Her Wedding Day?