Friends: The Progressively Romantic Ross And Rachel Quiz
How well do you remember Ross and Rachel's romantic journey?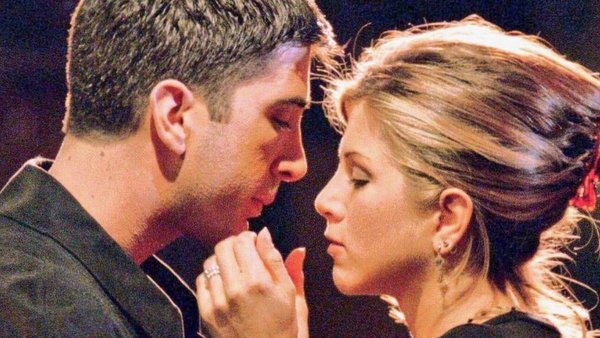 Friends resonated around a lot of things, but the thing that made its heartbeat more than anything was coffee... No, that's not right... LOVE! It was all about love!
Premiering back in 1994, Friends was a show about six good-looking, aspirational New Yorkers trying to navigate the dating scene, their jobs and their (usually dysfunctional) families, while laughing it all away over ten glorious seasons. Well, not Joey, but he had his two pizzas and sandwiches at least.
Over those ten seasons, fans watched Ross and Rachel live out the most compelling will-they-won't-they romance in TV history. It all started in the pilot when Rachel entered Central Perk wearing a wedding dress and ended at the moment, she got off that plane for Paris.
For ten years between those two moments, millions of viewers across the globe hoped and prayed that these two crazy romantics would put their differences aside and never go on a break.
Without a doubt, those ten years of 'we were on a break' accounted for a long and rocky road, or should that be a lane? A memory lane. So, let's dive into that lane and try this progressively romantic Ross and Rachel quiz.
1. When Did Ross Develop A Major Crush On Rachel?